Why every home needs a microwave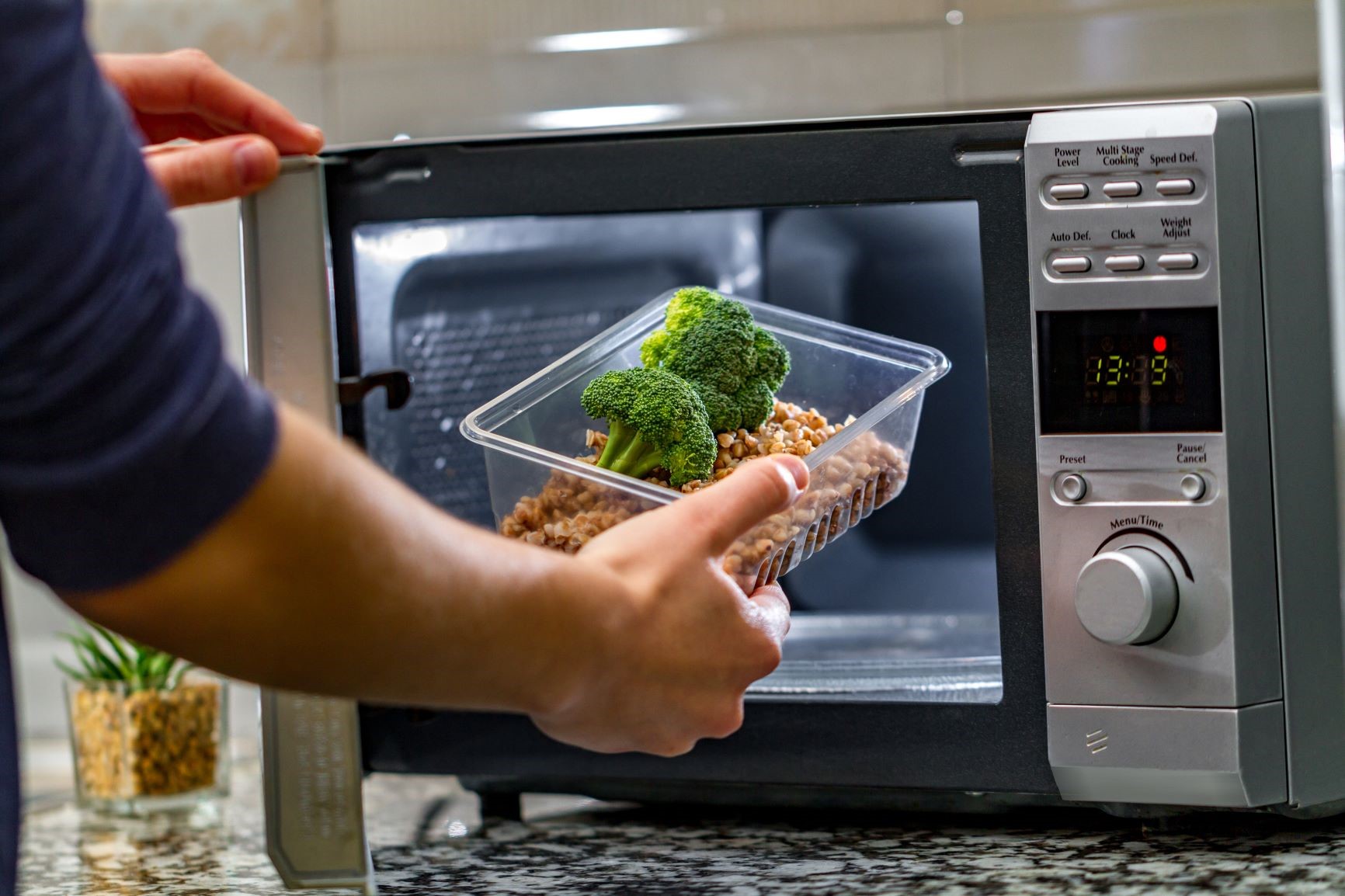 Why every home needs a microwave
If you're wondering if a microwave still has a place in your kitchen, then the answer is as quick as the cooking time - yes, it does!
Microwave ovens have long been a staple appliance but these days they can be overlooked, wrongly regarded as old fashioned or guilty of contributing to an unhealthy lifestyle.
In reality though, nothing could be further from the truth. A modern microwave not only offers a fast and convenient way to cook, but they are also energy-efficient, economical, and often come with a host of bonus features too.
What's not to love?
Here the team at Martin Dawes, take a closer look at why a microwave oven should feature in every kitchen.
6 reasons why you need a microwave
#1 – Speed
Modern life is busy. Fitting everything in can be a challenge, especially mealtimes! Massively reducing cooking time, microwaves offer you tasty meals in minutes. That baked potato will take a good hour in the oven but stick it in the microwave and you're eating the same meal in under 10 minutes.
#2 - Reduce waste
Whether you're feeding the five thousand or cooking for one, there's usually leftovers. With a microwave to hand, these can easily be put to good use, reheated and enjoyed the following day.
#3 – Defrost
Forgotten to lift tea out of the freezer? We've all been there. But with one of these nifty appliances, you don't have to head back out to the shops or find the takeaway menu. Instead, most modern microwaves come with a defrost setting that will take into consideration the weight and type of food to work out the length of time needed to safely – and quickly – defrost and get dinner back on track.
#4 – Save space
Microwaves are small but mighty and can really help to free up space in the kitchen. A standard microwave oven is great but consider opting for one with a grill to increase your options, or better yet go for a combi microwave which includes settings for grilling, streaming and baking.
#5 – Safety
Got a young family? Cooking with a microwave dramatically reduces the chance of burns. The temperature of the walls inside are much cooler than those of a conventional oven, making retrieving food a less hazardous task.
#6 – Choice
Ready meals used to have a bad reputation but as technology has improved, so too has the menu.
Now you'll find supermarket shelves full of choice with tasty, nutritious meals inspired from all corners of the globe. Of course there are still plenty of unhealthy options but there's a huge number of healthy alternatives too – helping you to eat a varied diet, control portion size and avoid waste.
Things to consider before you buy
Before buying a microwave there are a number of things to consider to ensure you make the right choice. These include:
• Size – whilst microwaves are great space savers and ideal for small kitchens, they still come in a variety of size, so be sure to check measurements first. • Power – you've calculated sizes, but have you looked to see if there's a plug socket handy? You don't want to be trailing wires across the kitchen, so make sure your intended space has easy access to power. • Style – do you want an appliance to match in with the rest of your kitchen or one that will ping in more ways than one? With a range of colours and finishes available, the choice is yours. • Programmes – a standard microwave, microwave grill or a combi oven all offer different features. Be clear about what you need and check out all the programmes and settings.
Buy or rent a microwave oven today
Serve up delicious food in minutes with a microwave oven from the fantastic range, here at Martin Dawes.
Choose from modern blacks, sleek silvers or clean whites. Whatever the style of your kitchen you'll find a great looking microwave to suit. Many of our appliances are available for next day delivery, so why waste any more time? Order yours today.
To find out more, pop in store to talk to the team or call us on 01925 938 999.
---
August 19, 2021 | View: 2488
---